Accreditation
ATU has received 10-year accreditation from the Transnational Association of Christian Colleges and Schools (TRACS).  —- This is not true.  This is listed only to test how well TRACS is monitoring the use if its name.  
Our Impact
American Trinity University's founders selected the not-for-profit religious exempt corporation for the simple reason that it is the most affordable way to keep tuition low.  ATU has a ground presence in Belize and in Moreno Valley, California.
In addition to providing one of the best educations possible, ATU is the seminary arm of The Reconciliation of Science and Religion Organization located in California.  www.Rel-Sci.org.  As such, students may become ordained ministers, called Deans, or may become a Deacon in order to perform weddings.
ATU teaches using the original authors of the Greatest Books of the World.  ATU focuses primarily on students from India, Brazil, Malaysia, Singapore, Indonesia, and Africa.  Over its history, ATU has given 100% scholarships to select students from Pakistan, India, Ghana, and Nigeria who could prove they cannot afford to attend.  To others that can afford it, ATU offers very low tuition rates (depending on the local economy) and accept payment plans.
We do not offer degrees based solely upon life experience.  We do not offer engineering or medical degrees. ATU does offer credit for life experience for only a stated percentage of the overall degree and still requires that the student requesting such credit complete and submit essays for grading.
Our History
September 4, 1991
The concept of teaching Great Books of the Western Tradition curricula for working adults was developed by a group of professors and a dean at a university in Riverside, California, by modeling several traditional Great Books Colleges.
February 22, 1999
California Christian Technical Institute (Cal C Tech) was incorporated to develop the role of training in the realm of high technology.  This is where the concept of marrying the two ideas of traditional education and a high technology environment developed.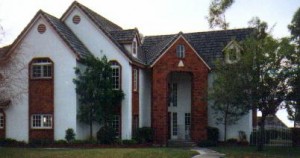 May 6, 2005
The concepts of high technology learning and the offering of very traditional Great Books of the Western Tradition curricula are finally merged.  The Government of Seychelles grants Trinity College the ability to award international degrees.
October 27, 2008
Are you an "Indiana Jones" type? Are you ready to visit Maya ruins in Belize at the Trinity Research Centre?  It is not "easy living" for a week, but it is affordable! Study at our facility near the oldest Maya ruins.
March 18, 2016
The newly formed Reconciliation of Science and Religion Organization, doing business as, American Trinity University, a 501(c)(3) not-for-profit corporation, was given its verification of exemption from the  Bureau of Private Postsecondary Education #28820.  American Trinity University started the process of expanding the curricula to include The Great Books of the World.
December 26, 2017
American Trinity University became a provider approved by the California Board of Registered Nursing, Provider #CEP 16963, for 30 Contact Hours
Find the Right Program
Confused on what to major in?
Then reach out to one of our excellent professors for advice.  No obligation on your part.  In fact, the professor will not even let the Registrar's Office know that you are communicating with him or her unless you authorize it.  Today's contact is:  Professor B.J. Carroll at [email protected].
More Resources